Gifts from Retirement Plans
Your retirement-plan benefits are very likely a significant portion of your net worth. And because of special tax considerations, they could make an excellent choice for funding a charitable gift.
Retirement-plan benefits include assets held in individual retirement accounts (IRAs), 401(k) plans, profit-sharing plans, Keogh plans, and 403(b) plans.

IRA Rollover Gifts:
Aged 70½ or Older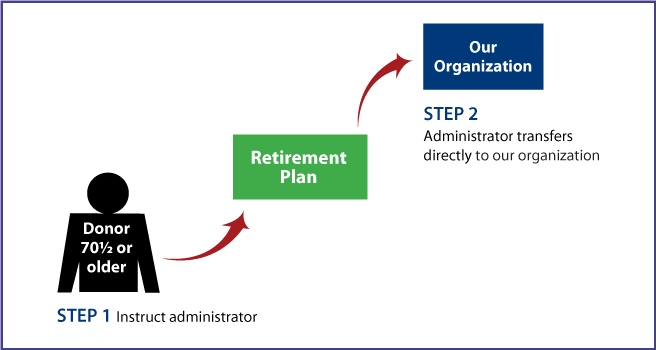 Click to
See Diagram
More Information
Contact Us
Lisa Ricci
Annual Giving Manager
lricci@energyoutreach.org
303.226.5067

Energy Outreach Colorado
225 East 16th Ave, Suite 200
Denver, CO 80203
EIN: 74-2543881
Back
© Pentera, Inc. Planned giving content. All rights reserved.